Sidomukti Batik Motifs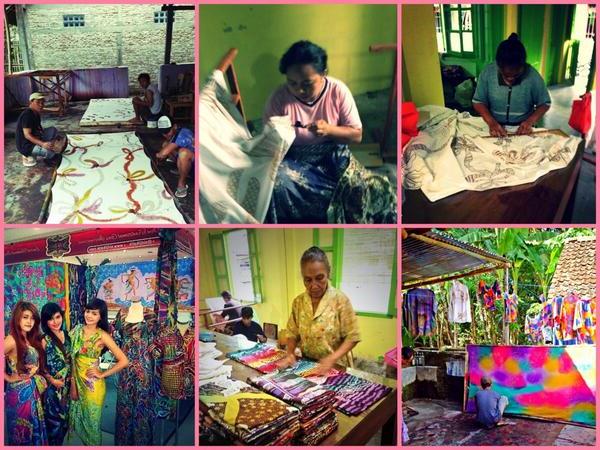 Motif Batik Sidomukti Solo
Sidomukti Solo Batik Motif has a traditional pattern and symmetrical curves and the Sidomukti Solo batik motif is also famous for its traditional patterns and patterns, both in batik stamps and written batik. The arrangement of patterns on the Sido Mukti solo batik motif still follows certain rules. Each ornament of its motifs symbolizes the very philosophical meaning of cultural influences. However, the ornamental ornaments are more diverse and tend to seem feminine. The materials used for batik coloring still use a lot of natural materials such as Javanese soga which has been famous for a long time. Batik Sido Mukti Solo motifs have reddish brown, and dark blue colors, and the white color tends to lead to beige or yellowish brown or sogan.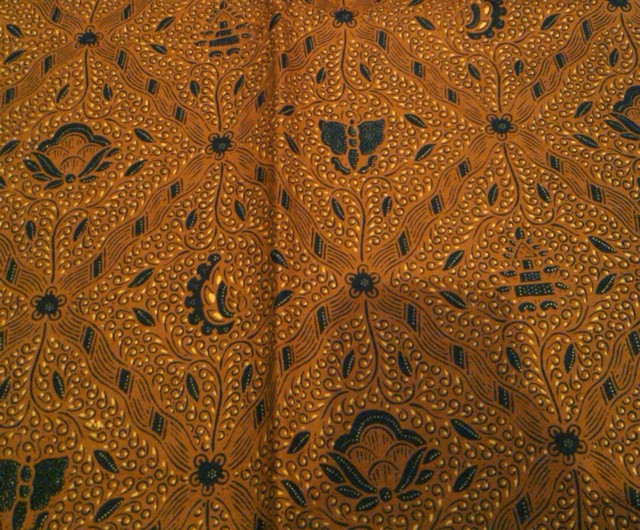 Sidomukti Yogyakarta Batik Motifs
The shape of the batik pattern of Sidomukti Yogyakarta is very regular, most of the patterns are arranged geometrically, the color combination is very firm, and even seems striking between the brown anf white colors, so it often gives the impression of being a bit stiff. The Characteristics of the Sidomukti Yogyakarta Batik Motif are firm, formal, a little rigid, and obedient to the pakem. This character is related to the philosophy of the Yogyakarta palace which is anti-colonial.
Sidomukti Yogyakarta batik motif is patterned with Gurda. Sidomukti Yogyakarta batik motif has a reddish brown or dark blue color, pure white, and dark blue colors. Blue-black is taken from the leaves of the Indigofera plant commonly called also fermented indigo or tom. While the color of soga or brown is taken from a mixture of the bark of jambal trees (red-brown color) and tegeran wood ( yellow color).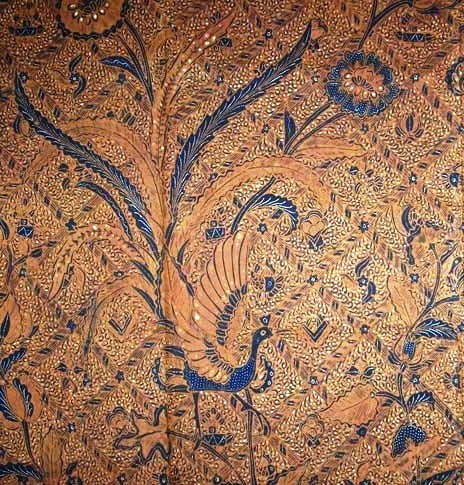 The word " Sidomukti" is not only used as the name of one of the batik motifs but also used as the name of a group of batik craftsmen in Giriloyo Yogyakarta, namely "Batik Tulis Sidomukti Giriloyo". The characteristic of Sidomukti Giriloyo's batik tulis is its natural coloring. Sidomukti Giriloyo batik tulis uses natural pewarwa Soga for brownish color and wedel for blue-black color. Whatever Sidomukti giriloyo batik motif is prodiced by batik craftsmen, these two colors are the final result. Natural colors come from Mahogany bark (brick red color / dark cikelat), Jolawe fruit bark (greenish yellow, gray, and black colors), secang wood (red color), indigo shrubs (wede color, black), rambutan fruit skin (brown, color), Tegeran wood (yellow color), and Srigading flowers (yellow color).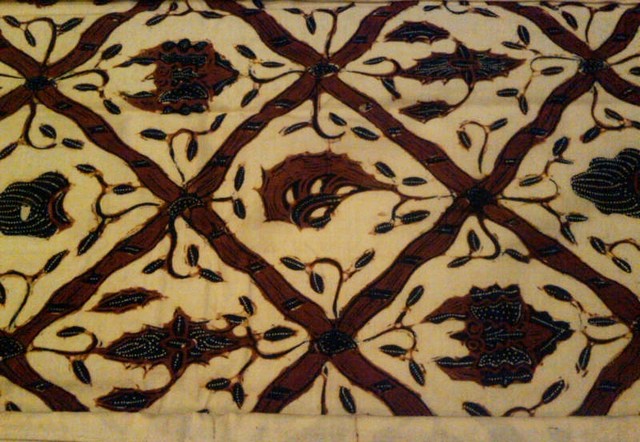 Sidomukti Magetan Batik Motifs
The Sidomukti Magetan Batik motif or more famously Pring Sedapur batik has become one of the favorite batiks of President Susilo Bambang Yudhoyono. Pring Sedapur batik is produced in a batik village called Sidomukti. Sidomukti batik village is located in the Plaosan district, Magetan regency. The superior batik is Pring Sedapur batik or Sidomukti Magetan batik. The patterns and colors possessed in the Sidomukti Magetan batik motif are very unique because of the influence of the different and quite fashionable Sido Mukti village culture. Sidomukti Magetan Batik motifs tend to have fresh motifs and colors. The patterns used include a combination of icons of tanaman and fauna native to Indonesia. Sidomukti Magetan Batik motif in addition to having a Pring Sedapur motif also has other motifs, such as the Lawu Starling.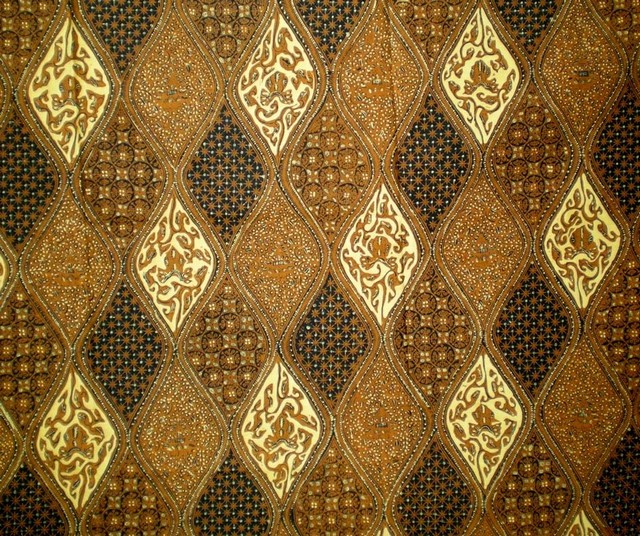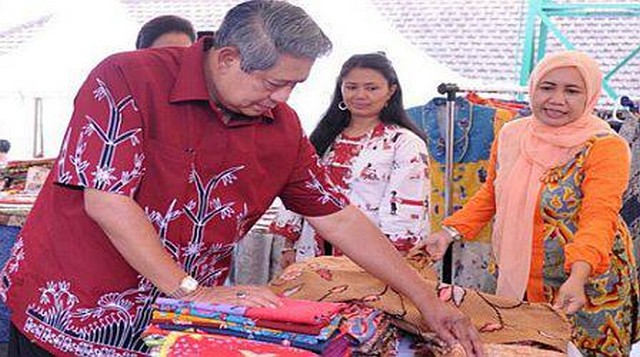 The choice of pring or bamboo as an icon of the Sidomukti Magetan batik motif, there is a philosophy. Pring or bamboo is a tree that has many philosophies or local wisdom. Pring always grows in clusters, This teaches that humans cannot live alone, therefore harmony and togetherness must always be maintained. From a bamboo blade too, there is a struggle value, because in the past bamboo was changed into a pointed bamboo which was used as a weapon to deal with the invaders. We call Batik sidomukti magetan not based on batik motifs but because the name of the village is yatu sidomukti, so we cannot equate it with the sidomukti Solo batik motif and the Yogyakarta sidomukti batik motif. This can be shown from the motifs formed and the philosophy contained in the batik tulis motifs.